The office of Dr. Clive Rosenbusch, is centrally located in Boca Raton on Glades Road across from Town Center Mall, equidistant from I-95 and the Turnpike, and serves all of Boca Raton and surrounding areas including the Bahamas.
It has been established for 38 years and provides the highest quality dentistry using only the top laboratories locally and around the USA for speciality services.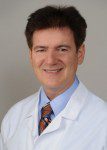 We concentrate on each patient individually and give the patient all the time and attention they need. Many of our patients have been patients  for 20-30 years and we have treated 3 generations of families in many instances.
The office is on the ground floor with ample parking and handicap spaces up front. Our hygienist Stephanie, has 30 years experience and our dental assistant Raquel has had 27 years experience.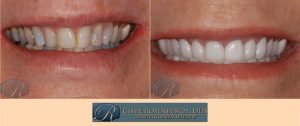 Cosmetic Dentist Boca Raton
The office performs all phases of dentistry with an emphasis on Cosmetic, Laser, Implant and Sleep dentistry which includes snoring and sleep apnea. We have a excellent group of experienced specialists we work with, if they are needed
We also have the most up to date and powerful dental laser, the Fotona Lightwalker ASP powered dual wavelength laser. This laser is able to do fillings and bondings with a light and is water cooled, without touching the tooth. This allows the patient to be much more relaxed as there is no sound or vibration of the drill. Often no novacaine is needed as there is very little feeling. The Fotona laser is also used to treat the gums (periodontal treatment) and also for smoothing wrinkles from inside the mouth and soft palate shrinkage for the treatment of snoring.We also use the laser for Biostimulationton to eliminate any pain, including TMJ pain in 1-3 treatments.
We have been creating complete smile makeovers for over 20 years having been trained under Dr Larry Rosenthal at Aesthetic Advantage in New York where Dr. Rosenbusch attained the Masters Level. He is also a Diplomat of ICOI ( International Congress of Oral Implantalogy) and is a member of the American Dental Association, Academy of General Dentistry and is a member of the Seattle Study Club (DEAL) in Boca Raton. He spends between 75-100 hours a year doing continued education and dental training and conferences/meetings throughout the USA.